Leather Repair Houston Residents Adore!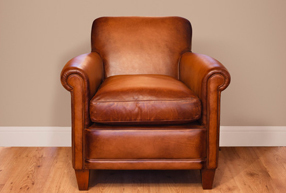 There's something majestic about a beautiful piece of quality leather work. That helps explain why leather repair Houston isn't just what we do, it's who we are. Whether bringing a high level of class to your favorite comfortable couch or reupholstering a set of fine antique chairs, you always want your leather looking its absolute impressive best. There are many upholstery and leather repair specialists throughout the Houston area, but when you want the highest quality work at a reasonable price, that won't bust your budget, then it's time to give us a ring and see what we can do for you!
Competitively Priced For Any Job
Prices will generally vary greatly from one provider to another, especially when it comes to the high-quality leather repair Houston residents have come to expect out of their local professionals. We take pride in the fact that our prices are competitive, and we are happy to compete to match virtually any price.
That means extremely high-quality work from experienced professionals who are passionate about leather working and leather repair. Our greatest satisfaction comes from seeing the look on a customer's face after we've repaired their pieces and they can see the incredible difference between before and after.
You don't have to pay through the nose to get work from some of the best!
History Of Happy Customers
We have a rich history working with our friends, neighbors, and fellow Houston and Houston area residents. We take pride in our work, and the sheer number of positive testimonials and high ratings not only show you how much pride we take in doing the best possible leather repair work around, but it also confirms we are doing things the right way.
We don't just have one or two happy customers; we have a list of happy customers willing to recommend us that's the proverbial mile long, and we always want to maintain the level of quality that allows us to keep that type of reputation!
Check Us Out
We're never gruff, and we want to offer you the best in leather working and the best in customer service. We know this decision is important, so get a hold of us and let's talk about exactly what you need done! Call us, check out our Facebook page and other social media channels, or peruse our reviews and see what others have to say about us.
We love our customers, and we are passionate about our work. If you're even thinking about getting any leather repair work done, don't wait another day. Take a look at us, do your research, and then please contact one of our professionals so we can get the ball rolling!
Call Us Today!
See why we are the specialists of leather repair Houston residents trust. We offer friendly customer service, some of the absolute best leather work in the entire city, and all at a truly affordable price that won't bust your budget.
Why wait? Whether your job is big or small, give us a call today and let us show you what we can do!
 Latest In furniture Repair
Irrigation Tips for a Greener Lawn – Today's Homeowner August 24, 2016If you want that one lawn that is the envy of the neighborhood, then you need to take several steps to get that kind of green, including conducting a soil test and installing an irrigation system.Allen Lyle
Keeping Mold and Mildew Away After Flooding – Today's Homeowner August 22, 2016In the wake of recent flooding, Danny Lipford offers advice to keep mold and mildew away.Danny Lipford
How to Caulk Around a Tub – Today's Homeowner August 18, 2016Sealing the joint around a tub is important to prevent water from seeping behind the tile which can cause the wood framing to mold or rot. Find out how to caulk around your tub in five easy steps.Danny Lipford
Excavation Success Starts With the Right Equipment – Today's Homeowner August 17, 2016With a project like adding a patio, whether you plan to pour a slab or use an outdoor paver, it's all about the excavation. This is where the right tools will make or break you.Allen Lyle
Creating a Backyard Paradise for Our 2016 Contest Winner – Today's Homeowner August 12, 2016We travel to Beaufort, S.C., to transform contest winner Carissa Scarpa's backyard into a Pavestone Paradise.Danny Lipford
It's Summertime In the 4 Seasons of Home Ownership – Today's Homeowner August 12, 2016We use our 4 Seasons of Homeownership: Summer checklist to help Robert and Leigh Bailey tackle some maintenance chores.Danny Lipford
How to Repair Damaged Wood Siding – Today's Homeowner August 3, 2016When people have damaged wood siding, they often ask "what's the best way to repair it?" Follow these steps for best results.Danny Lipford
LG SideKick Pedestal Washer – Today's Homeowner August 3, 2016Disguised as an everyday pedestal, the LG Sidekick Pedestal Washer pairs with almost any LG front load unit so you can wash two loads at the same time.Jodi Marks
Tip for Cleaning Dried Paint Off Hardwood Floor – Today's Homeowner August 3, 2016Here's a tip for cleaning dried paint off hardwood floor. All you'll need is an acne cleansing pad.Joe Truini
Renovating the Kitchen for Keeps – Today's Homeowner August 1, 2016Kenneth and Kym Sigler have lived in their home for 15 years and plan to stay there for many more. So, we help these homeowners who want to improve, rather than move.Danny Lipford